Five web design trends in 2022
Web design is all about looking to the future. Due to the pandemic, our relationship with technology has become ever more important and there is a lot to look forward to.  Here are the top five web design trends in 2022 so far.
Staying current on the top web design trends and standards is crucial to the success of your website.  Technology changes fast, and website design trends are no different. Design and website features that were once modern and innovative have become tired, overdone, and cliched in recent years. The last thing you want as people arrive at your site is to lose conversion because your website looks outdated or ignores new and exiting web design elements
---
1. One-page websites
Sometimes the most effective site is the least complex one. We have seen the increasing popularity of the one-page website that limits or removes the need for menus and navigation in favour of simple scrolling.  One-pages websites are ideal when the subject is narrow such as a profile or a single subject. 

These sites should give the feeling of holding a flyer or reading a poster. All the information you need to review is in one place without distraction. 
This website for iFutho Paper is a digital flyer. It lets its subject be the focus of attention. This makes it more likely that a casual viewer will read it all since everything they need is right up front.
2. Dark Mode UX Web Design
Businesses are beginning to look towards dark mode websites, and this website design trend will continue to grow in 2022. Dark mode provides users with a high-contrast site that is easier to look at, makes the text stand out and help a website stand out from the rest.  This is peculiarly useful for businesses that already have high-contrast images or colour schemes.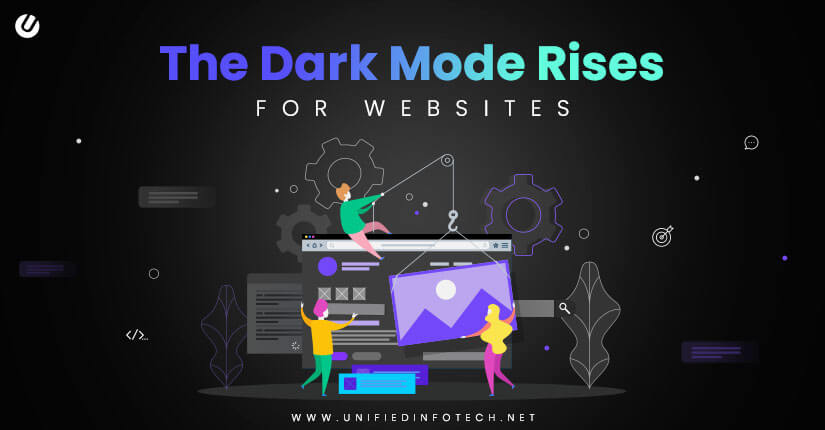 3. WhatsApp Chat integration on your Website
WhatsApp is the worlds most used direct messaging app, and companies, are realizing the need to integrate this channel into their business websites.  It's an essential integration that we use at Ballito Web Design
Being present and reachable via WhatsApp means instant communication to your customers, with a significant impact on the customer experience. By providing an immediate communication channel avoids that the customer looking elsewhere for the same product or service from a competitor.
4. Oversized typography
Typography of unusual size is a fresh, bold design trend for this year. At a certain size, words become more of a graphic element than simply part of the copy. This is a technique that can be used in all types of business just as effectively and can suit many different styles.
5. Monochromatic Web Design
Monochromatic website design is a trend gaining traction recently, and we expect this to continue into 2022. This style can produce a clean, simple appearance and causes elements containing colour to draw the user's attention. This design can be highly effective if your organization focuses on generating interaction with an important call to action.
That's our list of five top website design trends to look out for in 2022.  Should you be interested in a new or revamped website in 2022 the feel free to contact us and let's see how we can work together to make your website stand out.